William Smits, M.D.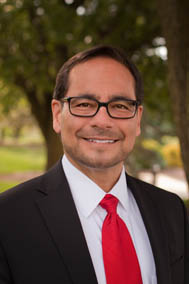 " A Lifetime commitment to education...
.. is essential in order to succeed in today's health care world. It's how I stay on the forefront of modern medicine. And it enables me to deliver the most advanced treatment and the best care available to my patients."
Licensure: Indiana
Board Certified: Pediatric Pulmonary, American Board of Pediatrics
Board Certified: Allergy and Immunology, American Board of Allergy and Immunology
M.D.: University of Hawaii Medical School
Fellowship: University of Iowa College of Medicine
Resident: University of Iowa College of Medicine
Internship: University of Iowa College of Medicine
B.S.: Chemistry, DePauw University (Phi Beta Kappa)
Medical Director: The Allergy & Asthma Center, Fort Wayne, IN

"Sharing knowledge with my colleagues...
... is one of the most important benefits of belonging to professional medical organizations. I exchange ideas, learn about new treatments, and hear advance word on new technologies. But best of all, it ensures that my patients receive the best possible allergy and asthma care."
"Helping people enjoy life again...
... is why I decided to become a doctor. It troubles me to hear a patient describe how much they miss running, golfing, skiing and the like. Allergies and asthma no longer have to interrupt a person's life. That's why I teach medicine to the doctor's of tomorrow. To be able to give something back is very rewarding."
2005 Fort Wayne Business Journal Top Doc Award
2006 Novartis Center of Excellence Award
2006 Fort Wayne Business Journal Top Doc Award
2007 Fort Wayne Business Journal Top Doc Award
2007 American College of Chest Physician - Humanitarian Award
2008 Fort Wayne Business Journal Top Doc Award
2011 Fort Wayne Business Journal Top Doc Award