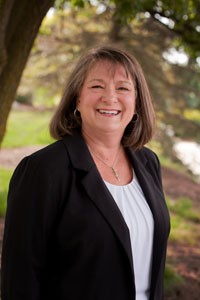 "You must continue learning...
... to remain effective in this constantly changing profession. I've spent many hours obtaining additional specialized skills. I'm pleased to be able to give my patients such high quality care."
M.S.: Nursing, Saint Francis University, Fort Wayne, IN
B.S.: Nursing, Purdue University, Lafayette, IN
Board Certification: Family Nurse Practitioner - American Academy of Nurse Practitioner's
Certification: Certified CPR Instructor - American Heart Association

"Being active in the community...
... is very important to me. With a wonderful family and a rewarding career, I'm grateful to be able to give something back to the community that's been a large part of my life for a long time."
"I enjoy being a nurse practitioner...
...because I am able to utilize holistic care to make other people's lives healthier and happier and that is my passion"
Member: Sigma Theta Tau, (National Honor Society)
American Academy of Nurse Practitioners
Coalition of Advanced Practice Nurses of Indiana