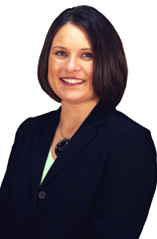 "Dedication...
... to providing total respiratory care in a comfortable and healing environment is at the core of what we do"
M.S.: Nursing, Indiana University, Bloomington, IN
B.S.: Nursing, St. Louis University, St. Louis, MO
B.S.: Kinesiology/Exercise Science, Indiana University, Bloomington, IN
Board Certification: Family Nurse Practitioner - American Academy of Nurse Practitioner's
Certification: Certified Asthma Educator

"Lifelong professional memberships...
... are a 'must have' in today's medical world. By meeting with other headache, allergy and asthma specialists in these professional organizations, I can share my knowledge with them and learn from them as well. This enables me to provide my patients with more informed, advanced care.""
"I enjoy making a difference...
... by helping others live their lives to the fullest."
American Academy of Nurse Practitioners
Coalition of Advanced Practice Nurses of Indiana